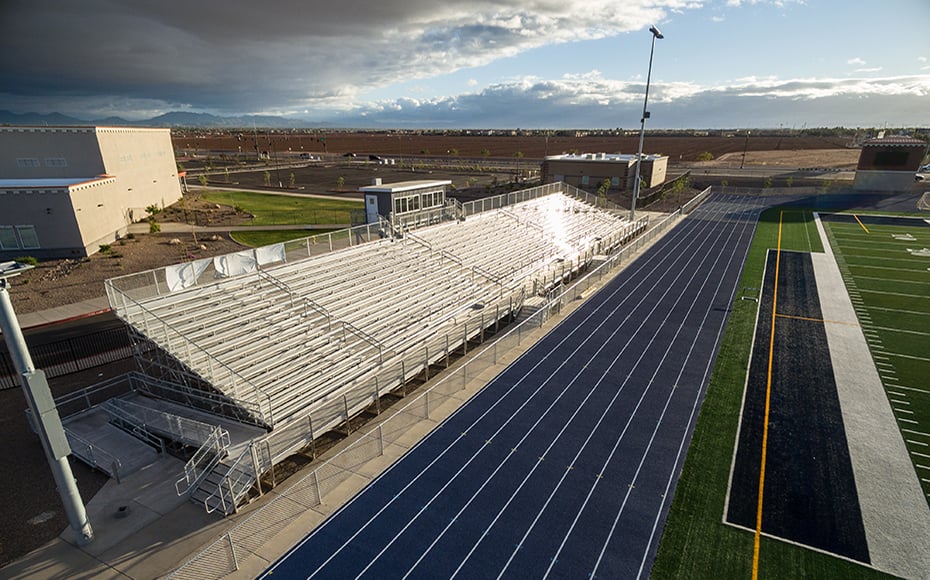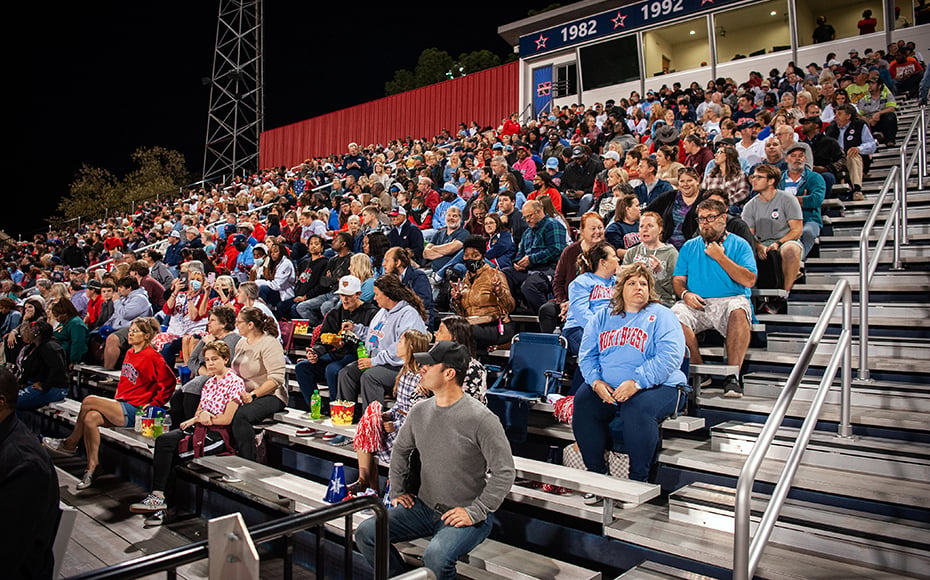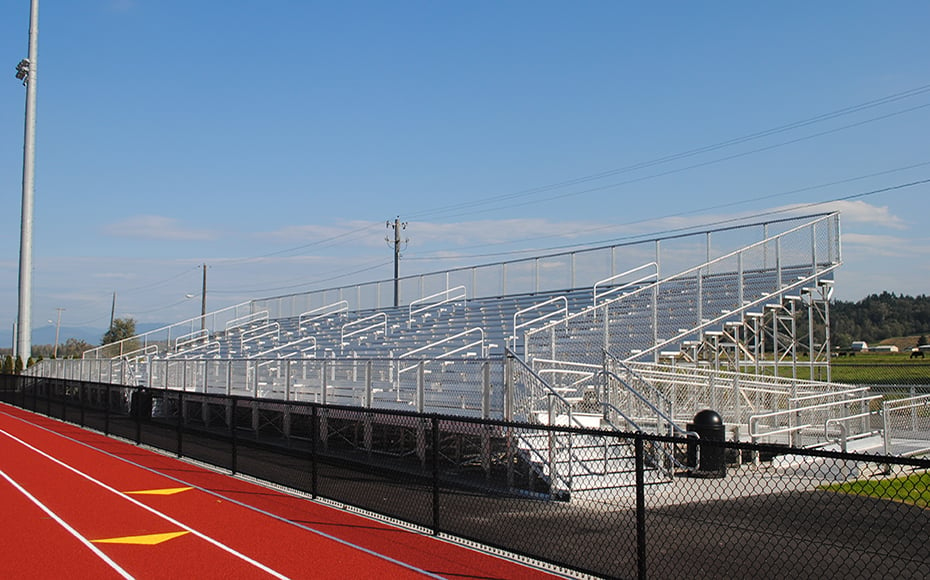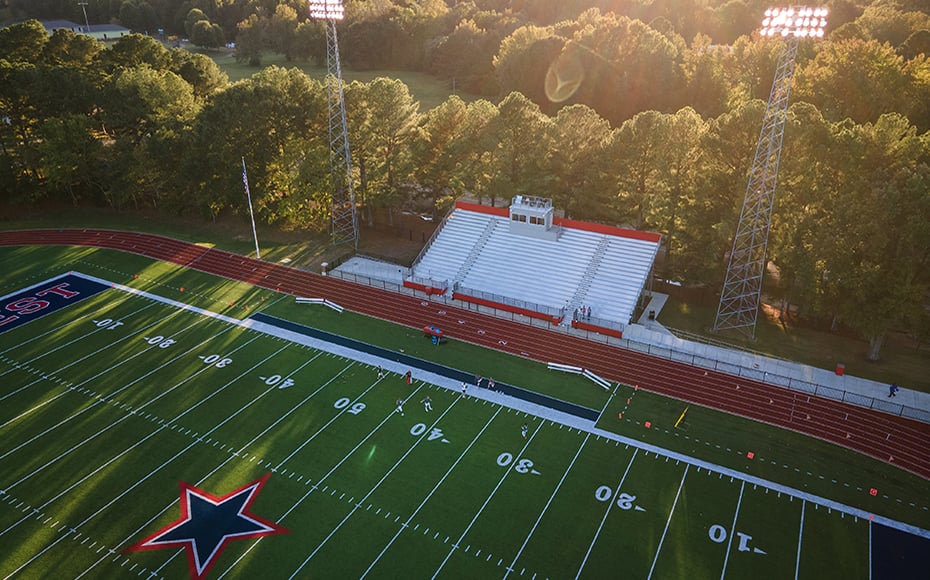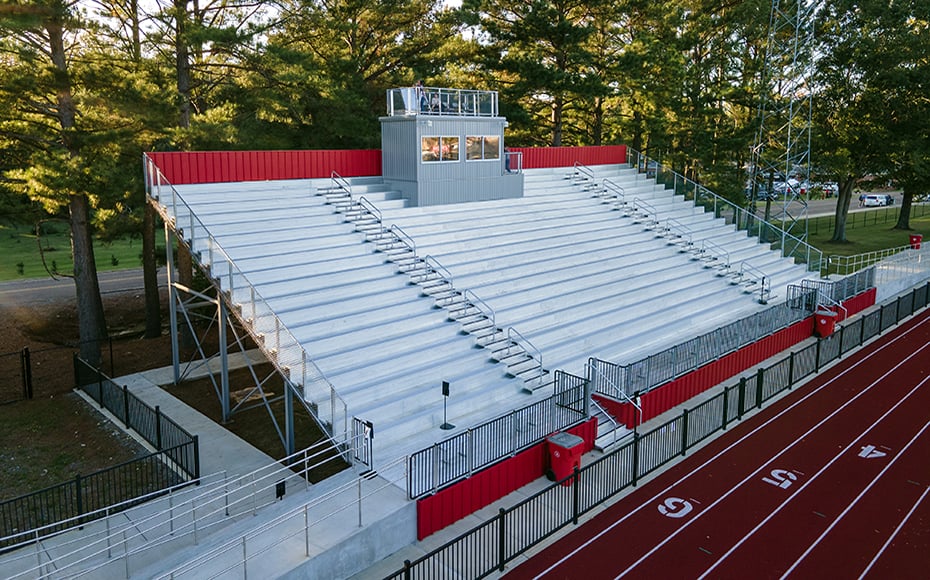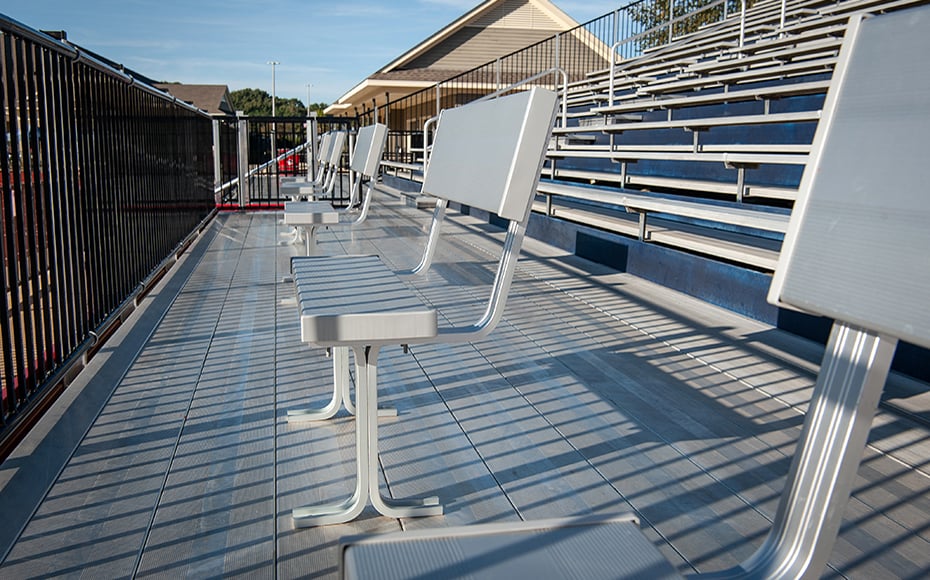 Custom Options
Don't see what you're looking for? Custom designed bleachers and seating are available with features and options to meet your specific needs. Our in-house design and engineering experts will walk you through this process from concept to reality - on budget, and on time! Contact us today to get the conversation started.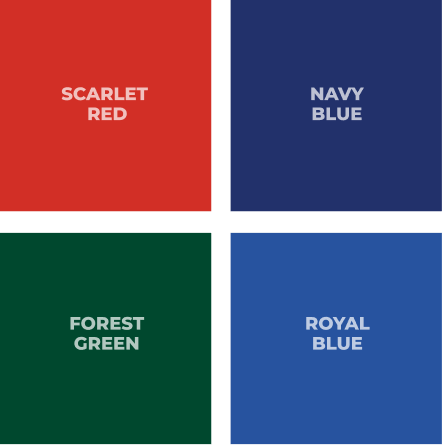 Powder Coat Color options
National Recreation Systems' aluminum planks are also available with powder coated seats to improve appearance or to reduce glare. Available in stock lengths
*Stock colors may vary from pictures. Custom colors are also available, let us help you align with your team colors!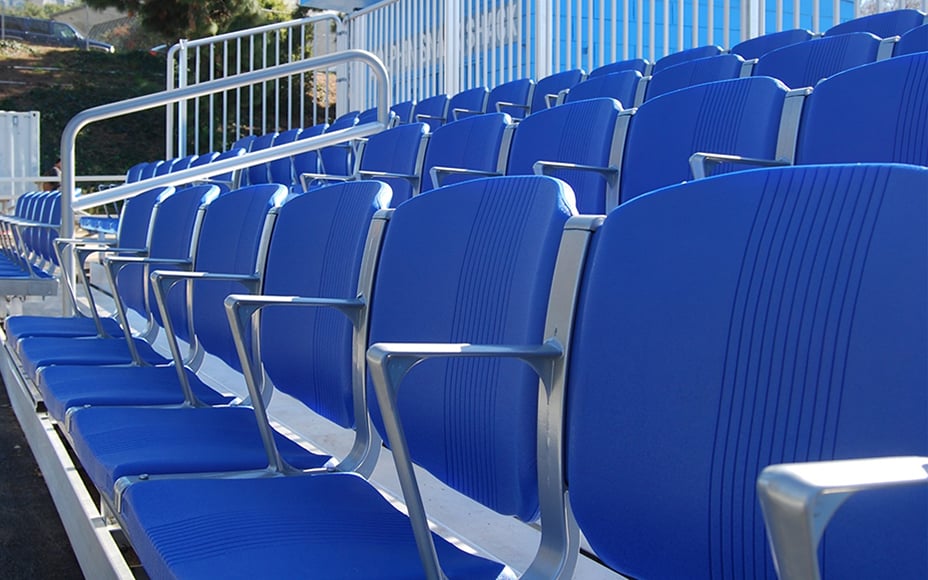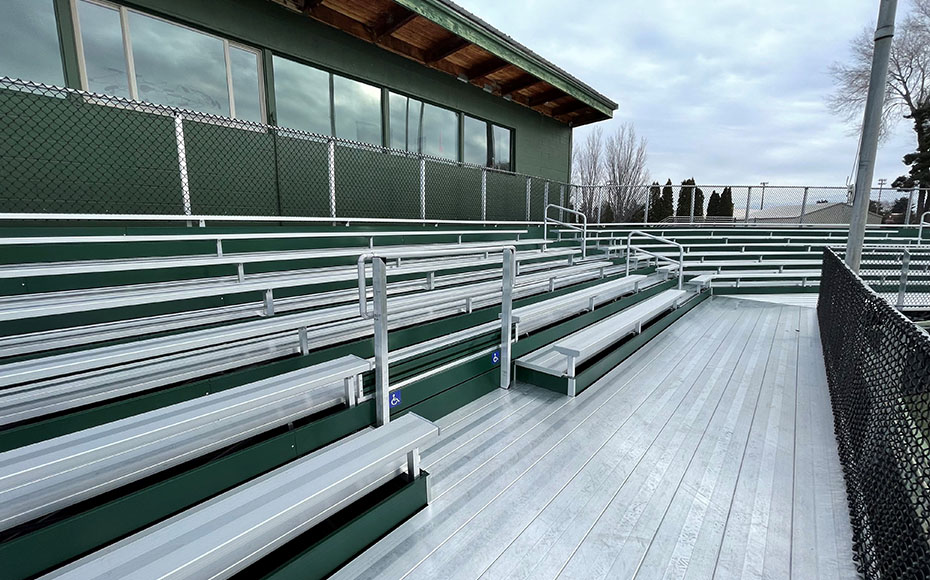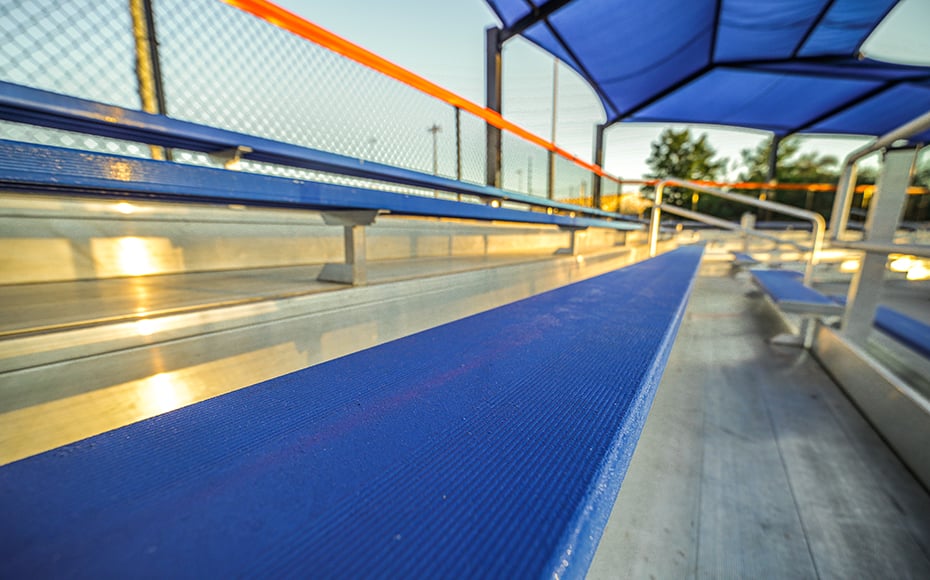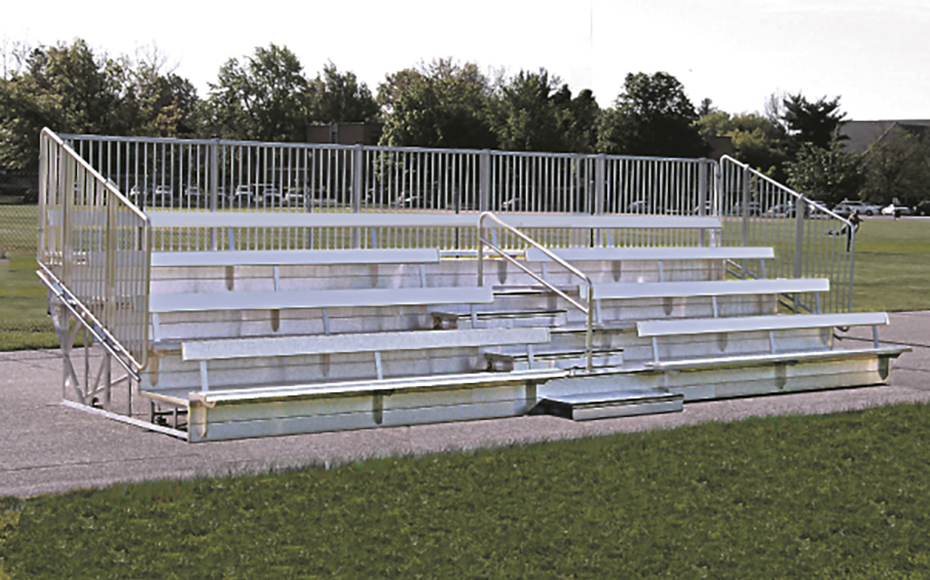 Seating Options
When deciding on the type of seat to be used, there are a variety of options to choose from to meet your comfort and usage expectations. If you are looking to maximize capacity a seat with or without back is the way to go, the industry standard is 18" per seat, where contour seating is 20" wide. If you are looking to maximize comfort (for example a VIP section) you may want to look at the seat with back, or the contour seating.
Seat without Back (standard)
Seat with Back
Contour Seating
ADA Wheelchair Section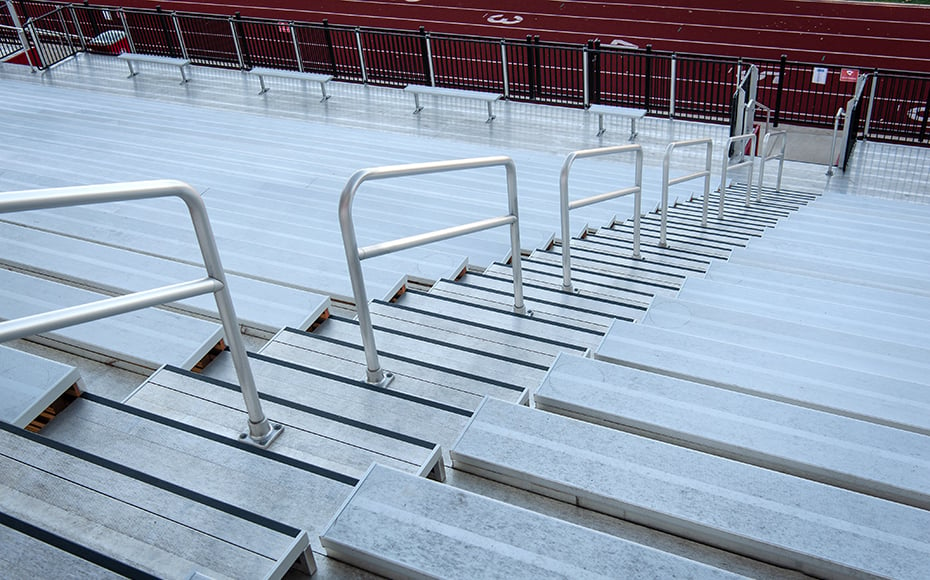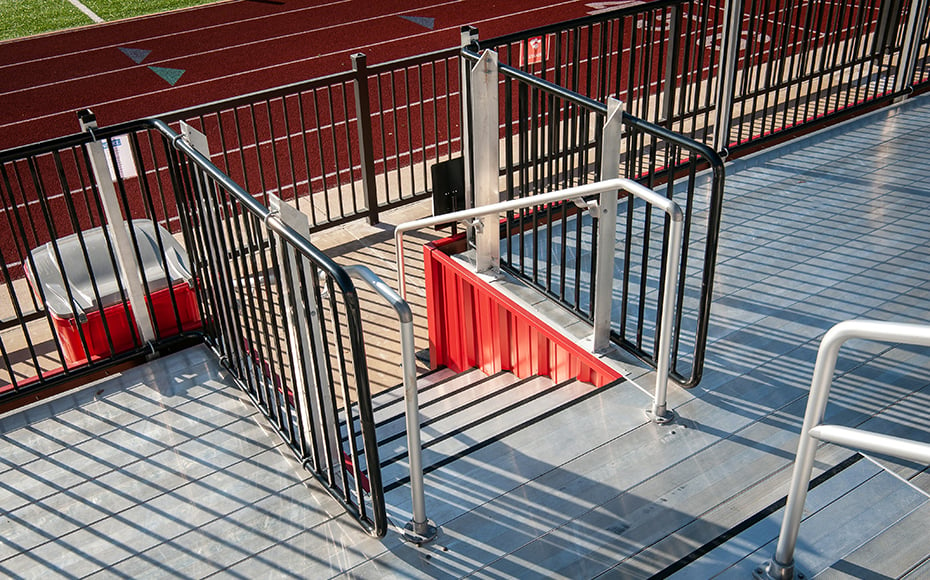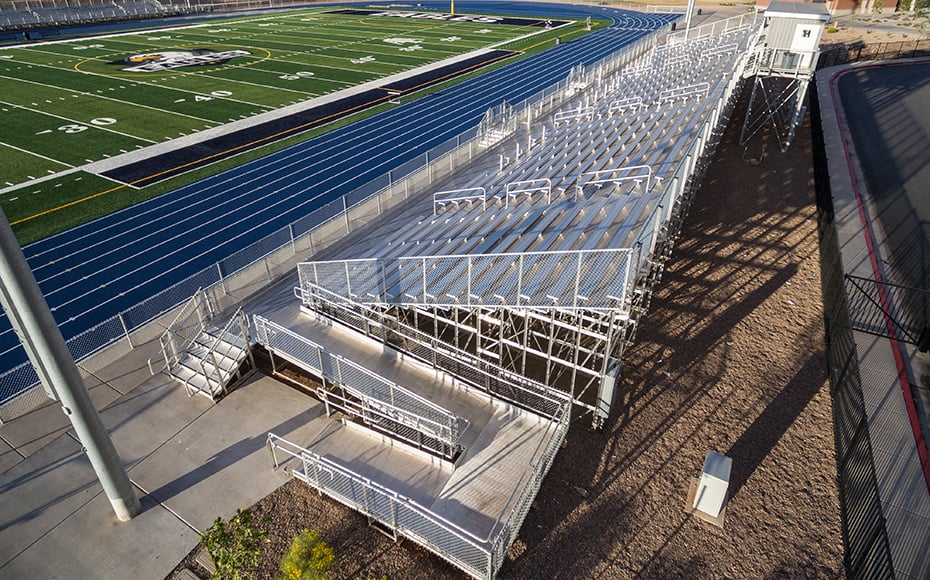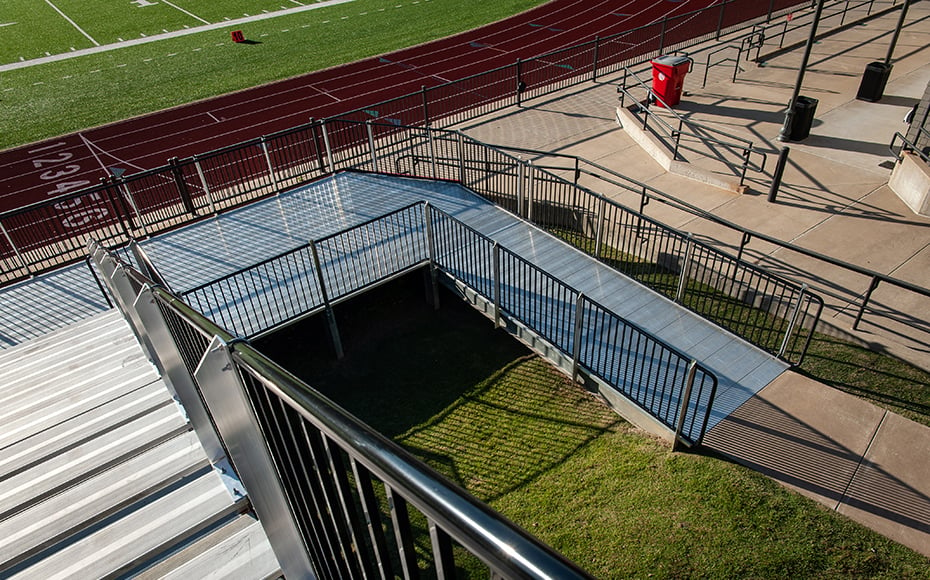 Access Options
Depending on your bleacher system
Aisle with Handrail
Entry Stairs
Entry Stairs with ADA Accessible Ramp
ADA Accessible Ramp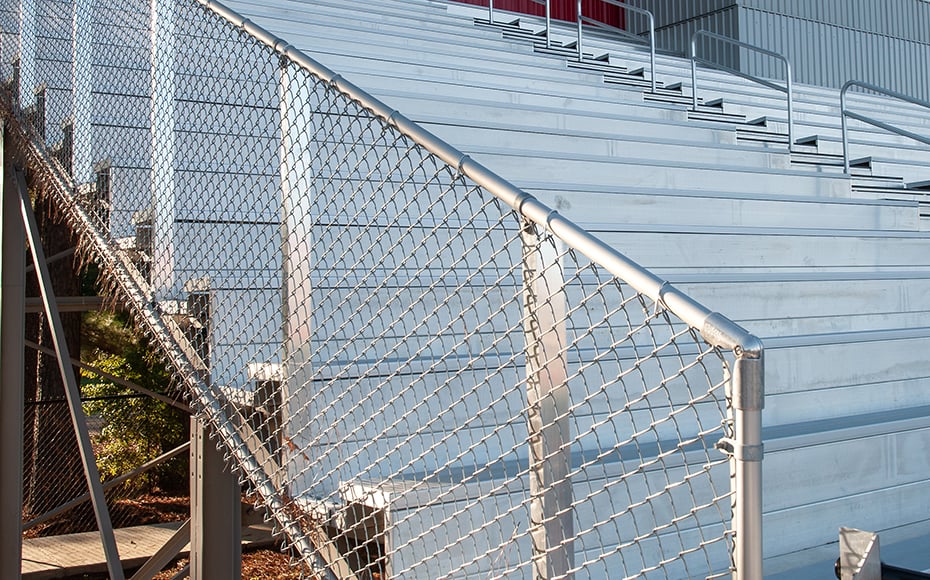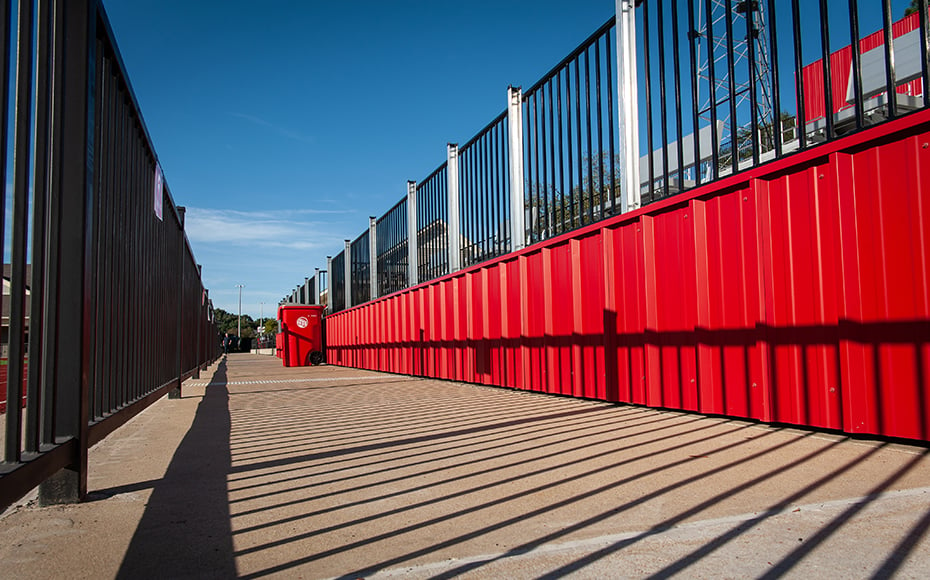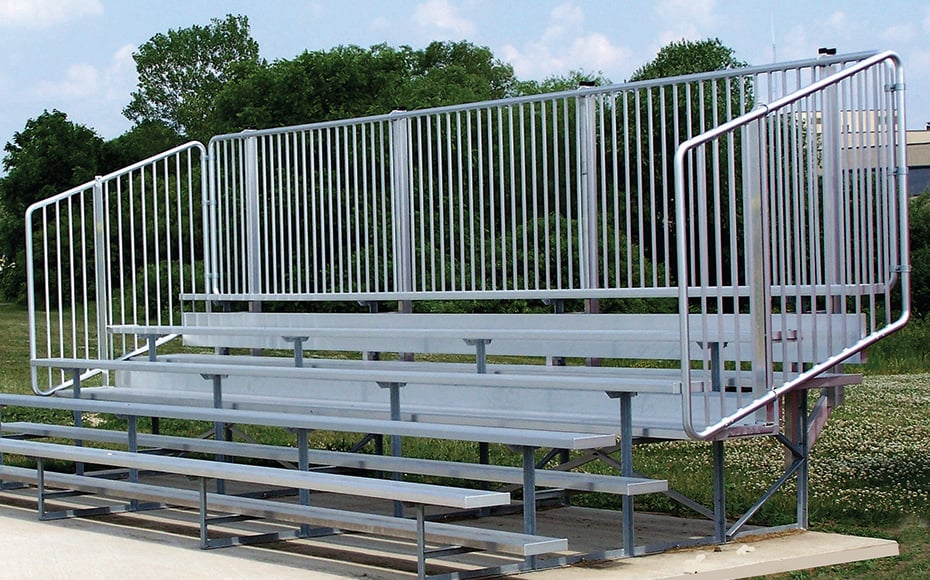 Guard Rail Options
Chain link or vertical picket guardrail is available on systems with 5 rows or more to follow safety regulations. The most popular option is chain link, however if you are looking for an upgrade we also offer the vertical picket.
Chain Link
Vertical Picket
AND More!
Press Boxes
Frame Skirting
As an experienced leader in bleacher systems, we'll guide you during decision-making to improve your facility.
For almost 40 years, National Recreation Systems has been a trusted partner in thousands of projects involving bleachers, benches, and renovations. Our angle frame bleachers are easily reachable and align with your budget and long-term needs.