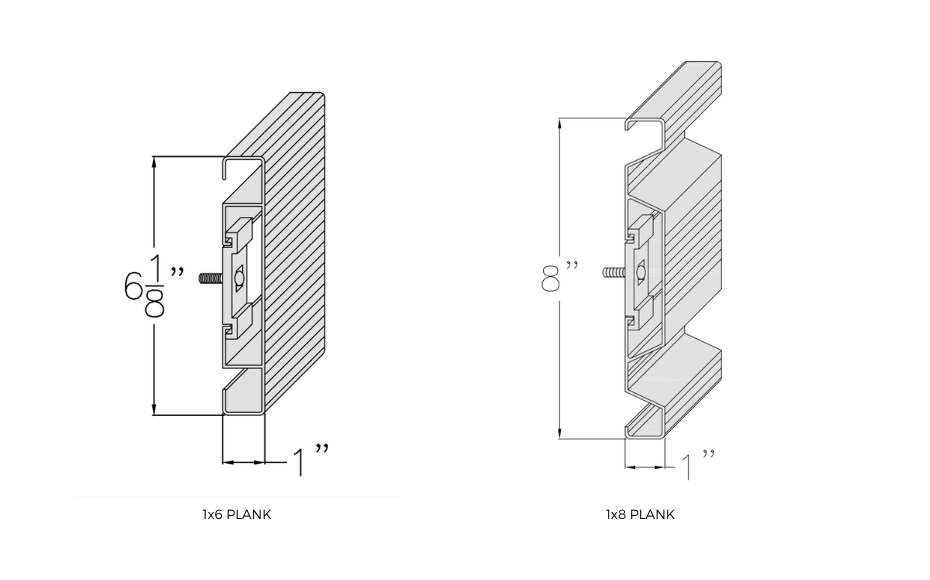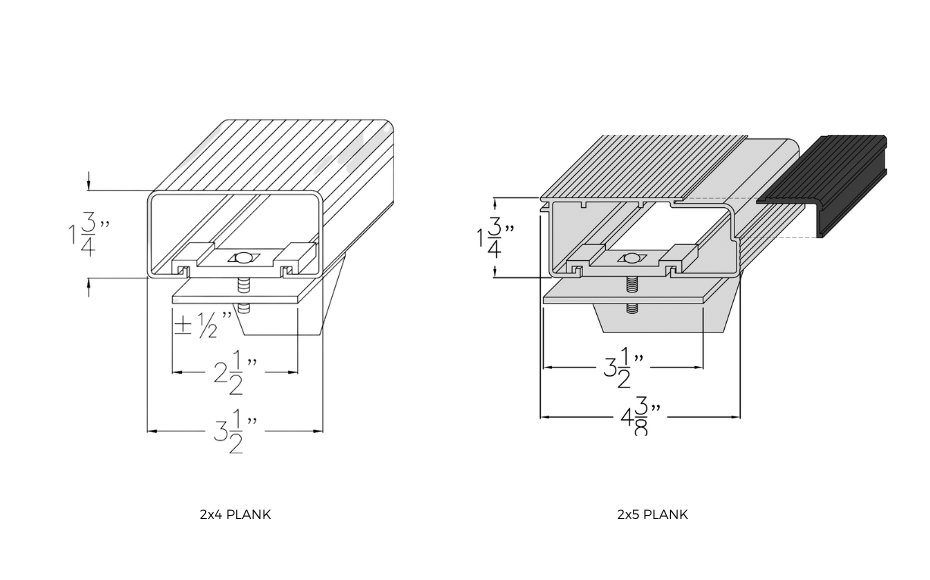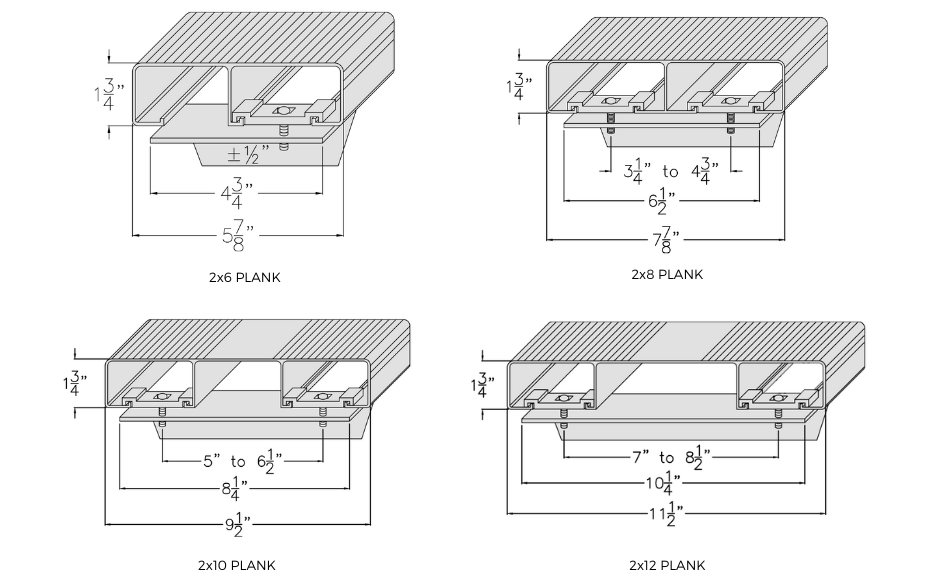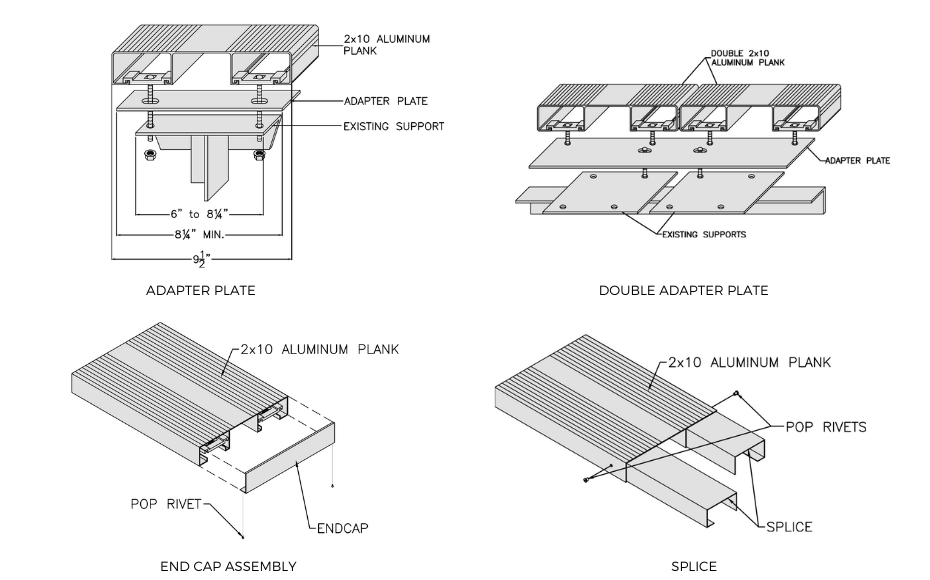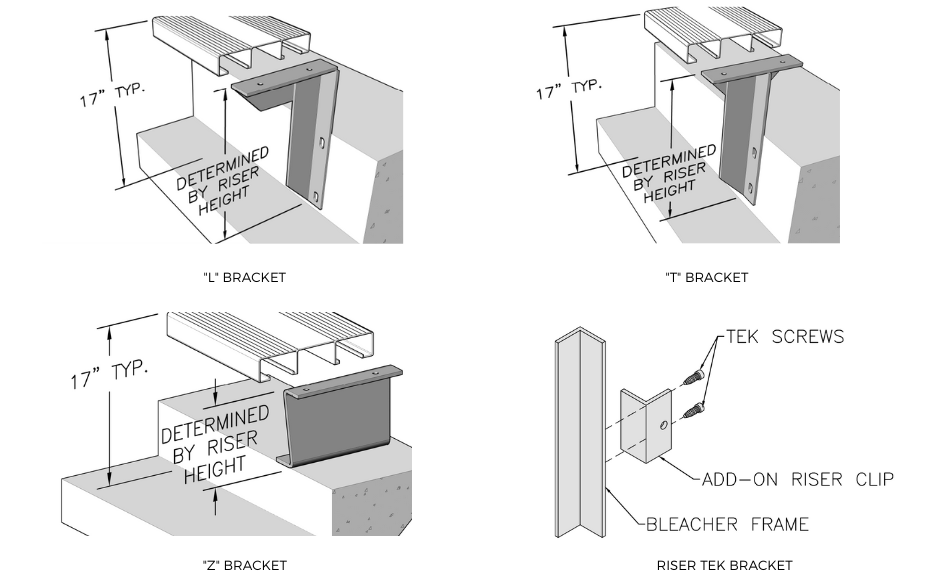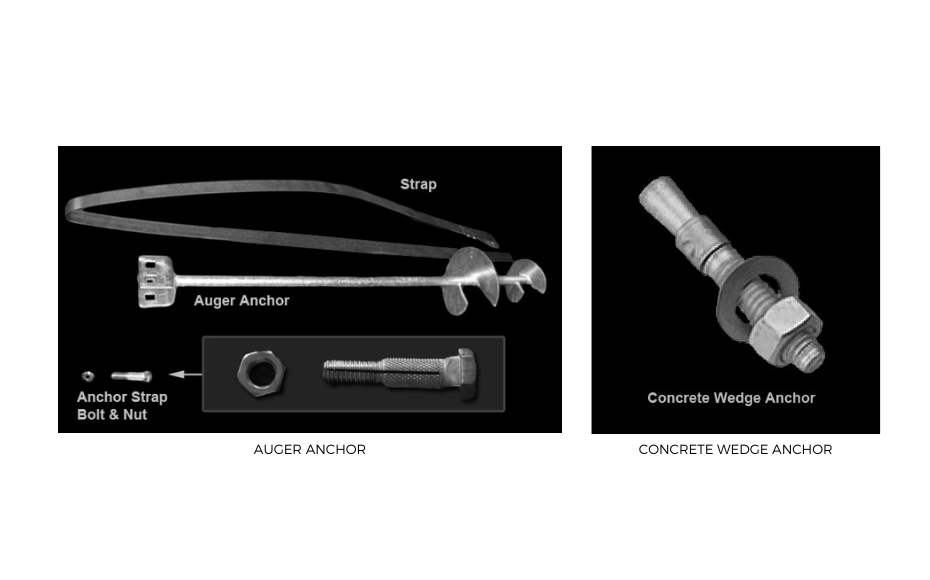 Aluminum Bleacher Planks And Repair Parts
Each set of bleachers is different, but over thirty years in the industry, we've built them all. Through that, we've worked with customers who need to renovate their old wooden bleachers. They either need new aluminum planks to perform a complete renovation or just need spare pieces and parts to fix their old bleachers. At National Recreation Systems, we have every bleacher component and aluminum bleacher plank size available. We would love to renovate your old bleachers or just supply some repair parts to keep your bleachers working good as new!
Bleacher Repair Parts & Components:
Aluminum Bleacher Planks
Aluminum Deck Boards
Bleacher Handrails
Bleacher Guardrails
Bleacher Stairs
Outdoor Bleacher Parts
Bleacher Hardwear
Aluminum Bleacher End Caps
Aluminum Bleacher Accessories
Our Aluminum Bleachers are custom designed for each client. Because of this, we have developed a series of modular bleacher hardware to construct the bleachers on site. We offer these bleacher parts for sale along with fully designed custom aluminum bleachers. We can repair or replace your old bleachers or give you a custom quote for any new parts you need!
As an experienced leader in bleacher systems, we'll guide you during decision-making to improve your facility.
For almost 40 years, National Recreation Systems has been a trusted partner in thousands of projects involving bleachers, benches, and renovations. Our angle frame bleachers are easily reachable and align with your budget and long-term needs.