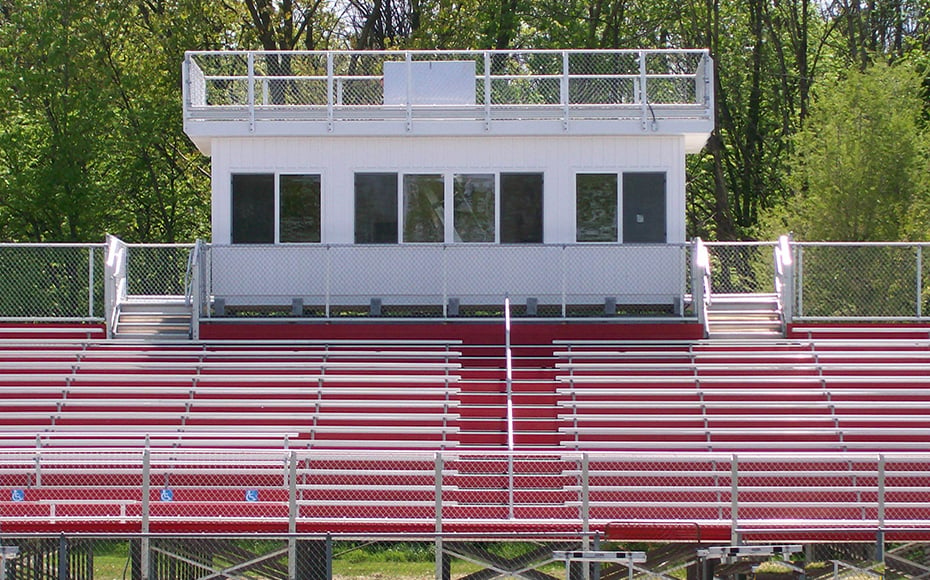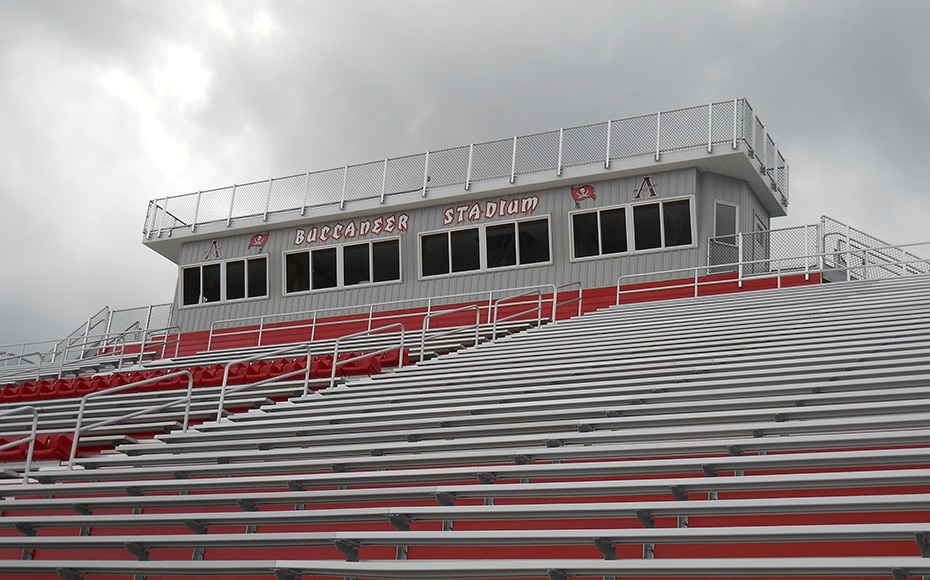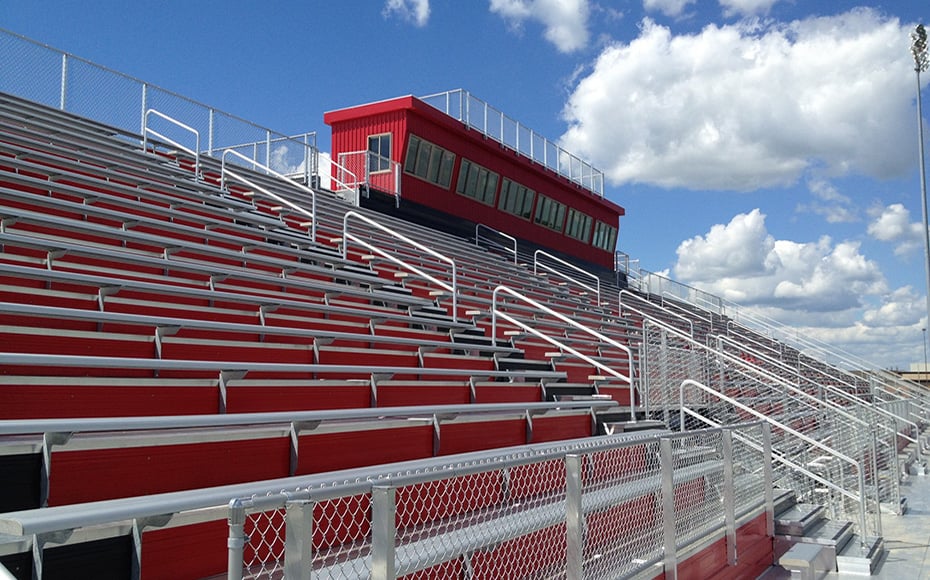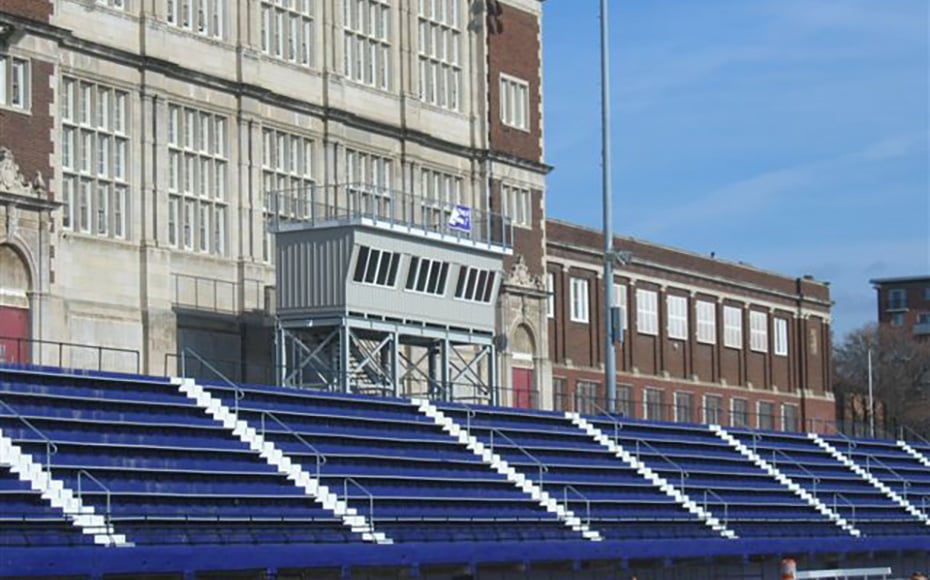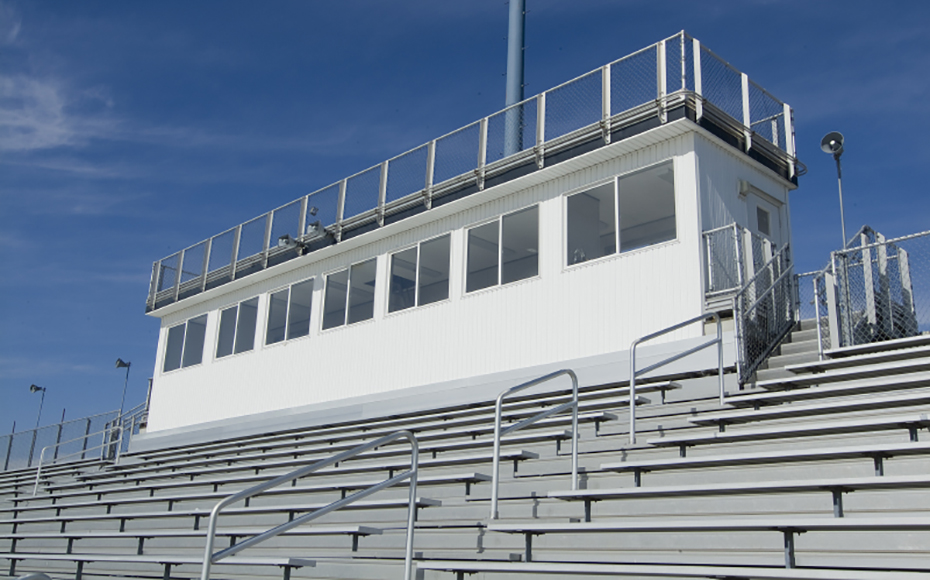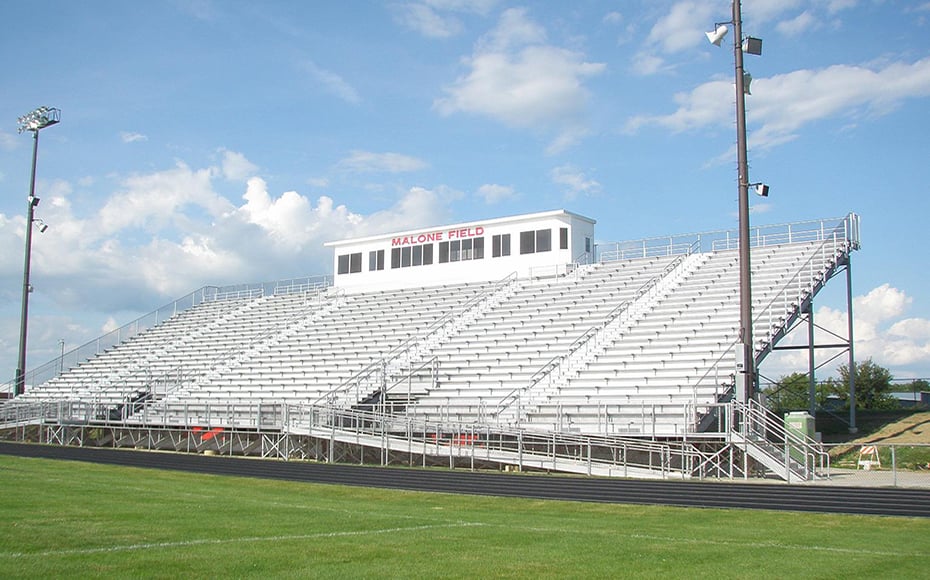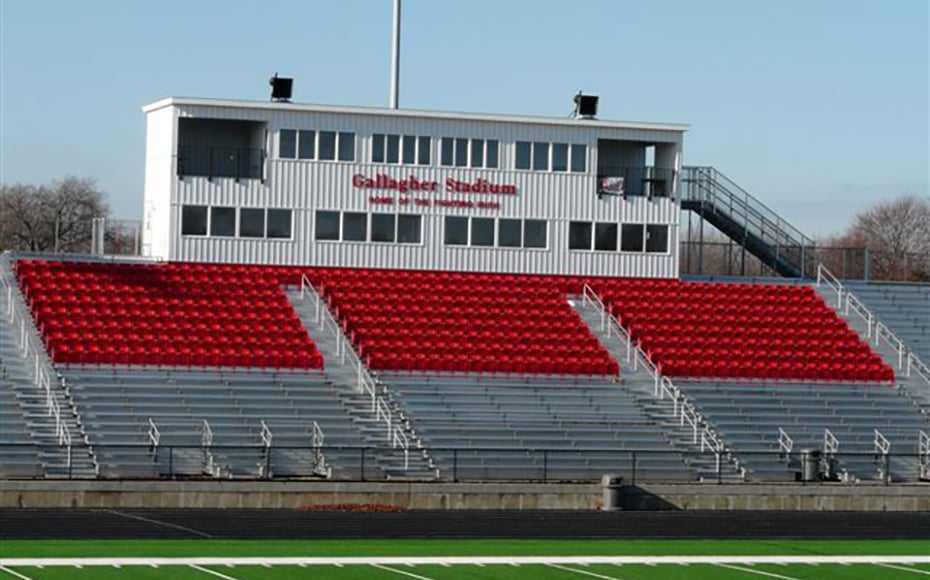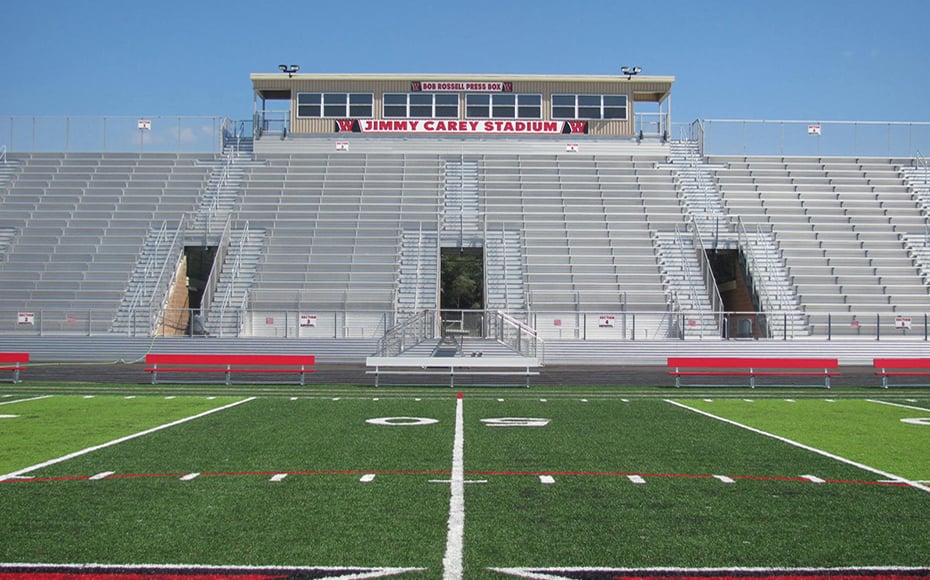 Press Boxes
Every good high school and university football stadium needs a press box. The press box provides great shelter and vantage point to observe the entire game. From here the announcer can manage the events of the game and the local press members can film and develop content about the game's outcome.
Our Stadium Press Boxes come in many shapes and sizes and feature pre-wired electrical service and lighting, counters, sliding windows, entry stairs, and platforms. We design them along with our large stadiums and bleacher grandstands.
Customize Your Press Box
We can add a camera deck with a fence surrounding it on top and an interior access hatch and ladder. Our customers have also requested that we add heat & air conditioning and interior partition walls as well. We can design and develop a press box that will meet your specific needs.
Press Boxes can come with:
Electrical wiring
Heating and Cooling
Sliding Windows
Customized exterior wall color
Roof hatch with an aluminum ladder
Modular Press Boxes
Our Press Boxes can be outfitted with a number of accessories to make the building fit your particular use. We can construct the roof of the press box to be a fully functioning observation deck as well as adding sliding glass and tinted windows. We have designed and constructed press boxes for institutions large and small, ranging from public sports parks to high schools to colleges and universities. We can help you design and construct your sports facility and find the most appropriate solution for you!
How Much Does A Press Box Cost?
A press box can cost between $30k-$70k. It will include the foundation of the press box, the press box itself if it's pre-fabricated or custom, and installation on the set of bleachers. Utilizing a turn-key bleacher manufacturer to build and install the press box can lead to savings of almost 30%!
As an experienced leader in bleacher systems, we'll guide you during decision-making to improve your facility.
For almost 40 years, National Recreation Systems has been a trusted partner in thousands of projects involving bleachers, benches, and renovations. Our angle frame bleachers are easily reachable and align with your budget and long-term needs.